Install FrankerFaceZ
Install via Chrome here: https://chrome.google.com/webstore/detail/frankerfacez/fadndhdgpmmaapbmfcknlfgcflmmmieb (other browsers here)
Enable BetterTTV emotes
This part is easy now it's all included within FrankerFaceZ's base addon.
Go to the FFZ Control Center Icon at the top right of Twitch ->

Go to Add-Ons and be sure BTTV is enabled ->

Navigate to the Add-Ons section and click on BetterTTV Emotes ->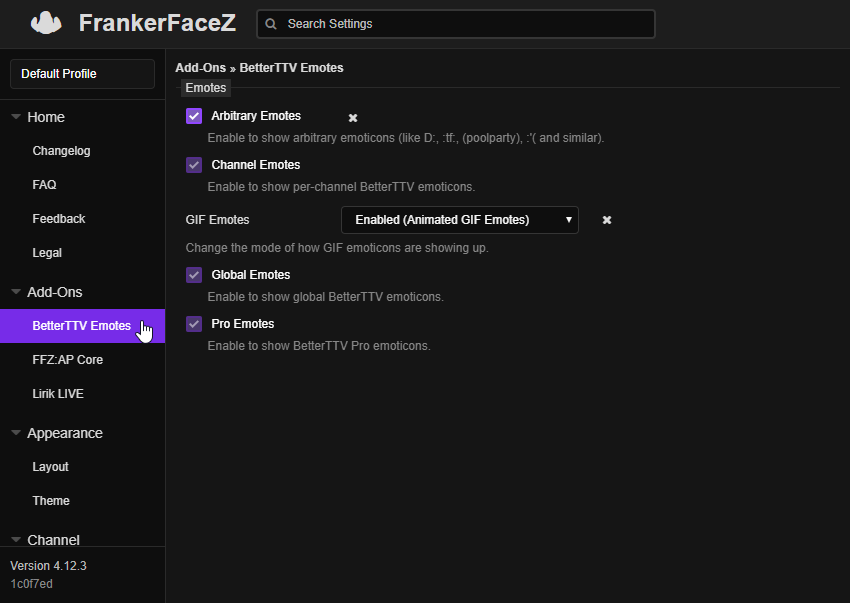 Make sure you check all the options inside of the BetterTTV area to allow all BTTV emotes to show up that are personal, channel, pro, global, etc..
GIF Emotes should be "Enabled (Animated GIF Emotes)" if you want the GIFs to be animated otherwise they will be static.
If you want Twitch to look more like the old Twitch, check out THIS guide.