A simple skin I made for Steam.  There's nothing fancy in it, I just wanted something for personal use so I figured I'd release it too.
Unzip the folder into your "C:\Program Files x86\Steam\skins" (or wherever you have Steam installed) directory.
Restart Steam then go to Settings > Interface > Change your skin to 1G and it'll ask to restart Steam again.
If you are upgrading to a newer version, it is recommended to delete the older one only after you make sure you like the changes in the latest version!
Download version 0.20 (latest, updated 2-27-2017)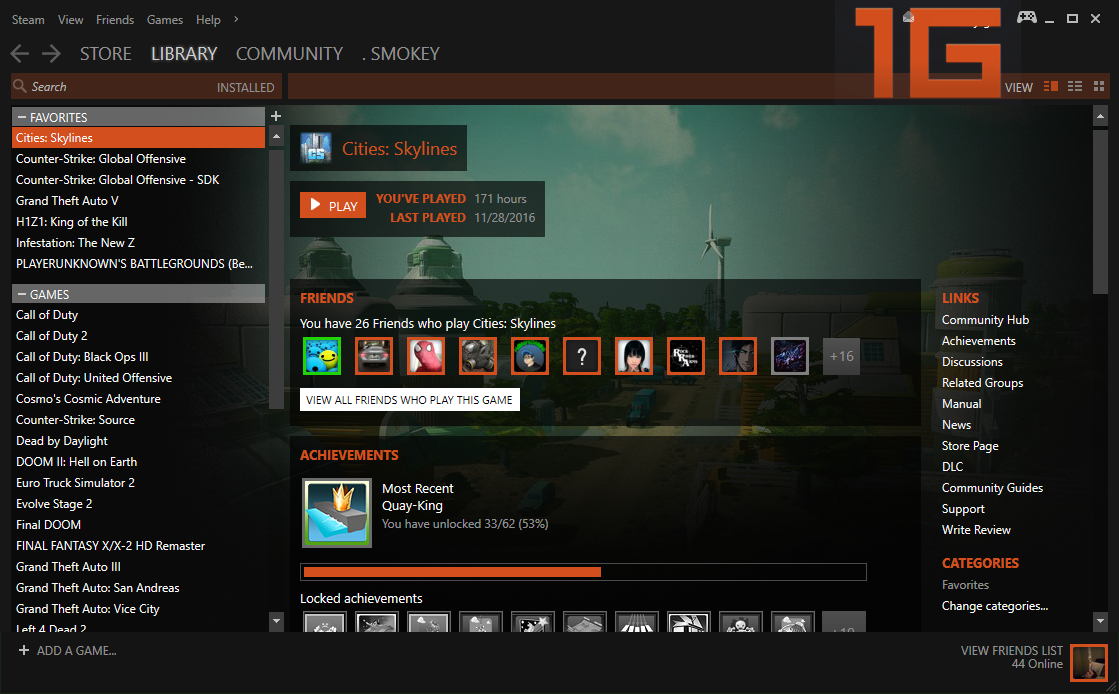 Old Versions:

Download Version 0.12 (updated 02-26-2017)
Download version 0.11
Download Version 0.1